NOW ENROLLING!
Live sessions will begin meeting weekly on July 27, 2022 via Google Meet.
Do you want to know more about the energy body and how the chakras influence your day to day life and overall well-being? If so, this class will give you all the details you need to not only understand the chakras, but master them!
Our chakras are the foundation of our energy body and our physical body. They supply all of our organs and internal systems with the energy they need to operate effectively and efficiently. When our chakras aren't functioning in a healthy way, it can cause us to feel sluggish, act out of character, or even develop physical dis-ease. Learning to heal the chakras allows us to clear away debris that prevents us from reaching our highest potential and living life as the best version of ourselves.
Over 16 weeks, we'll explore the chakras and engage in activities to help heal and balance them within ourselves that can also be used with clients upon completion of this class. A new lesson and set of activities will be released every other week, this will allow you to work through the activities over a 14 day period and truly dedicate the time needed to heal and balance the chakras.
This class is for you if:
you have a drive to learn about holistic healing.
you're interested in understanding the energy body and how it affects the physical body and our general well-being.
you feel called to heal yourself and others.
you're drawn to expand your knowledge of energetic healing.
What's included:
Lifetime access to the course materials as well as all future updates.
Access to our exclusive CHP student community on Facebook.
Continued support via monthly live sessions in our student group where you'll be able to ask questions and receive the answers that you're looking for.
A frame-worthy certificate of completion
The ability to use the title Chakra Healing Practitioner and the letters CHP after your name.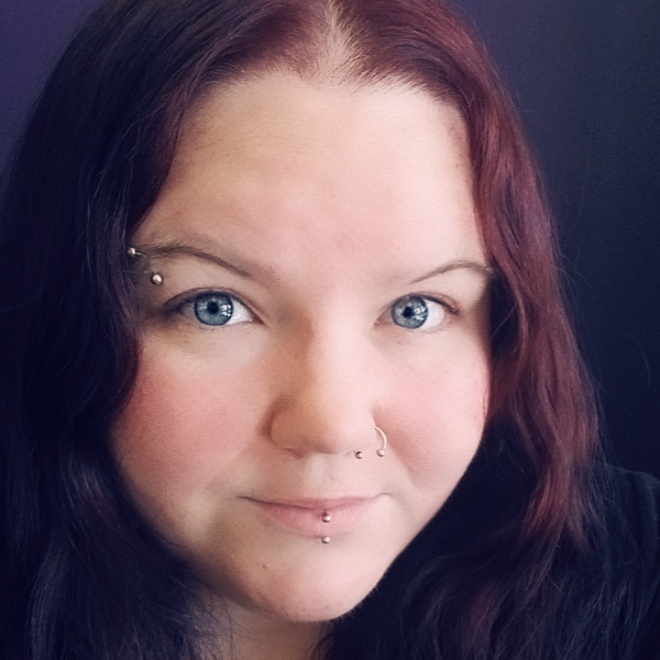 Hi, I'm Brighid An Lasair
Brighid An Lasair is passionate about helping others learn to live their best life while facing the world around them. As Labyrinth Walking's Educational Director she strives to provide world class education to those seeking the learn about metaphysics, healing, and thriving in a chaotic world. Brighid is an Usui Reiki Grand Master Teacher, Advanced Crystal Practitioner, and Sacred Stone Grid Teacher among other received credentials. She is accredited by the World Metaphysical Association, Accreditation Council of Holistic Healers, and the Reiki Healing Association.